Displaying 1 - 2 of 2 articles authored by: Libbie Anderson
Author: Libbie Anderson | Last Updated: 06/29/2020 | Comments: 0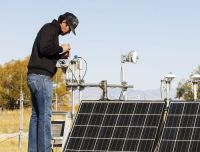 You may have heard of the IEC 61724-1 standard to promote international uniformity in PV (photovoltaic) system performance monitoring. But why was it created, and what does it mean for you? In this interview with PES (Power & Energy Solutions), Matt Perry, Technical Product Manager for...
read more
Author: Libbie Anderson | Last Updated: 05/01/2020 | Comments: 0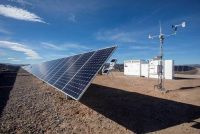 On every utility-scale solar farm, it's crucial to answer the fundamental question: how much solar radiation reaches the surface of the photovoltaic (PV) modules? These farms span hundreds of acres and in order to address this question, owners use meteorological monitoring stations and data loggers...
read more