Author: Robin Deissinger | Last Updated: 02/14/2018 | Comments: 0
In this short interview, Josh Brown, Market Product Manager of the Infrastructure Group, shares some of the benefits of using a vibrating-wire data logger, such as the CRVW3 3-Channel Vibrating-Wire Datalogger. Josh was interviewed by Robin Deissinger, the blog editor. Interview Q&A What is a vibrating-wire...
read more
Author: Shaun Dustin | Last Updated: 05/11/2016 | Comments: 1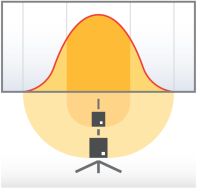 I have worked with Boy Scouts for the past 18 years. When I need to talk to boys about taking risks, I share a story about three young men who were competing for a job to deliver goods over a mountain pass with hairpin turns...
read more